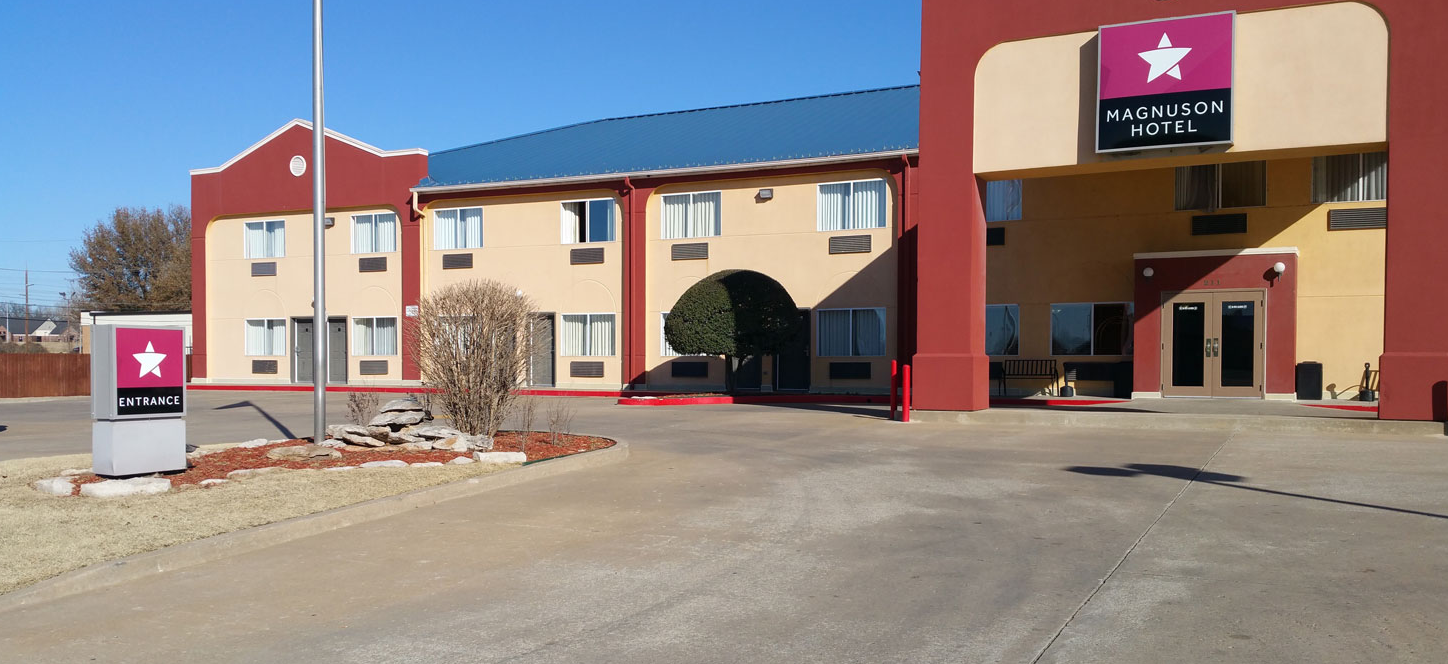 Welcome to the Magnuson Hotel Sand Springs-Tulsa West, a great place to staying just west of Tulsa. Book one night or several with us for business or pleasure. We're near the BOK Event Center and the University of Tulsa. We're also a smart choice when you want a Sand Springs hotel near Tulsa Airport.
Plus, the Tulsa Zoo, Oklahoma University and Oral Roberts University are just 15 minutes away when you choose to stay in affordable comfort with us. And we're near a portion of old Route 66 as well as Utica Square and more.
Amenities that enhance every stay at our Sand Spring hotel in Tulsa West include a free breakfast, free wifi and an inviting outdoor pool. We also have a business center and guest laundry facilities. And parking here is always free. In-room amenities include cable TV, microwaves, refrigerators, hair dryers, coffee makers and more – all designed with your comfort in mind.
When you choose our Sand Springs hotel near Tulsa Airport, you're choosing a hotel with 24-hour front desk service, free local calls and complete disabled access as well. What more could you want?
Book now with us at Magnuson Sand Springs Hotel in Tulsa West and settle into a comfortable experience in a great part of Oklahoma. We're ready to meet your needs and exceed your expectations